Search Amazon.com for halo
Title:
Halo
Author: Alexandra Adornetto
Hardcover: 496 pages
Published: August 31, 2010
Reading Level: YA
My copy:
Around the World Tours
My rating: 4 out of 5 wicked hearts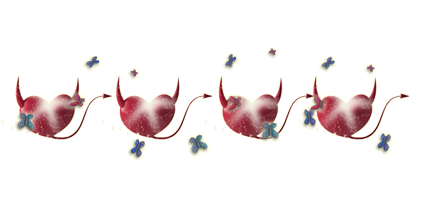 Blurb from amazon.com:
Three angels are sent down to bring good to the world: Gabriel, the warrior; Ivy, the healer; and Bethany, a teenage girl who is the least experienced of the trio. But she is the most human, and when she is romantically drawn to a mortal boy, the angels fear she will not be strong enough to save anyone—especially herself—from the Dark Forces.
Is love a great enough power against evil?
My quick wicked thoughts...An original story about angels come to earth to help mankind and battle the dark forces.
Why I was tempted to read this...the blurb sounded interesting and I have enjoyed most of the angel stories I have read this year.
Cover thoughts...It's pretty amazing, I love the wings in the picture
Romance meter...Bethany and Xavier have an unstoppable romance that tests the bounds of established rules.
Characters and plot...The was a beautifully woven story of angels, hope and enduring love. When Bethany comes to earth with her "family", Ivy and Gabriel, she is experiencing everything for the first time: the way things feel, taste, smell, hunger and unexpectedly for her, love. She starts school to help them get out into the community and meets the nice boy of the school, Xavier, that she finds herself drawn to him. She wants to deny this because angels are not allowed to have that type of relationship with humans, after all, they are only on earth for the duration of their mission and then they will go back to heaven.
I found this book engaging and somewhat humorous at times. The characters were likable and actually, Xavier, was almost too perfect, but that's okay. Ivy was a motherly type of angel and Gabriel was somewhat strict but so mysterious you couldn't help but want to know more. It is a long book but I didn't ever get bogged down into too much information that disrupted the flow of the book, it was an easy read. This book as a sequel coming out in 2011 and I look forward to reading more of Bethany and Xavier's romance...and I honestly hope that Gabriel gets to have a little fun of his own.
Interesting author fact...this is the 3rd book written by this author and she is only 18. You can definitely tell her parents are English teachers because the book is written so beautifully.