Title:
Monster High
Author: Lisi Harrison
Hardcover: 272 pages
Published: September 1, 2010
Reading Level: YA
My copy:
Around the World Tours
My rating: 3 out of 5 wicked hearts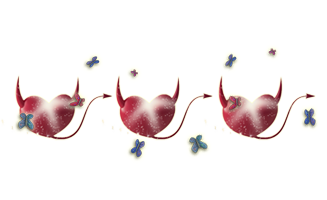 Blurb from Amazon.com:
From Lisi Harrison, the New York Times bestselling author of The Clique and Alphas, comes a new series with a fresh twist on high school, romance, and the "horrors" of trying to fit in.

The monster community has kept a low profile at the local high school, but when two new girls enroll, the town will never be the same. Created just fifteen days ago, Frankie Stein is psyched to trade her father's formaldehyde-smelling basement lab for parties and prom.

But with a student body totally freaked out by rumors of monsters stalking the halls, Frankie learns that high school can be rough for a chic freak like her. She thinks she finds a friend in fellow new student Melody Carver-but can a "normie" be trusted with her big secret?
My quick wicked thoughts...a new and cutsie take on monsters
Why I was tempted to read this...I thought it sounded good and you gotta love the name Frankie Stein
Cover thoughts...Somewhat plain, but I like it simple like that, eye catching
Romance Meter...There was some, but there wasn't as much as I had hoped for. A lot of one girl liking a guy that likes someone else.
Character and Plot...I think I was expecting something dark and creepy with all the monsters walking around the high school, but the book is not that at all. It is more of a cute story of a girl that doesn't want to conform that must for her and her family's safety and another girl that moves to the town and likes her nerdy neighbor that has a "dark" side she doesn't know how to deal with. The story flowed pretty well, the plot wasn't as intense as I like. I think this book will appeal to readers of the younger YA genre. The book was easy to read and the characters enjoyable but not real deep. Thumbs up to the author for originality tho.
The Ending...Was not surprising and about how I expected it to end.