Title: Hereafter
Author: Tara Hudson
Released: June 7, 2011
Hardcover: 416 pages
Reading Level: YA
My Copy: Net Galley
My Rating: 3 out of 5 wicked hearts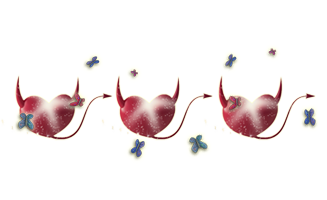 Blurb (from Amazon.com):
Can there truly be love after death?
Drifting in the dark waters of a mysterious river, the only thing Amelia knows for sure is that she's dead. With no recollection of her past life—or her actual death—she's trapped alone in a nightmarish existence. All of this changes when she tries to rescue a boy, Joshua, from drowning in her river. As a ghost, she can do nothing but will him to live. Yet in an unforgettable moment of connection, she helps him survive.
Amelia and Joshua grow ever closer as they begin to uncover the strange circumstances of her death and the secrets of the dark river that held her captive for so long. But even while they struggle to keep their bond hidden from the living world, a frightening spirit named Eli is doing everything in his power to destroy their new-found happiness and drag Amelia back into the ghost world . . . forever.
Thrilling and evocative, with moments of pure pleasure, Hereafter is a sensation you won't want to miss.
My quick wicked thoughts...This book had an interesting premise but I had a hard time keeping my attention.
Why I was tempted to read this...The blurb sounds great.
Cover thoughts...The cover is amazing..love the ghostly look
Romance meter...There was a definite draw and attraction with Amelia and Joshua and some sparks involved...but was missing an element of excitement.
Characters and plot...Amelia being a ghost and unable to feel or speak to anyone was woken up when trying to save Joshua from drowning and their connection started there. I almost can't put into words the element that is missing from this book that kept it from just wowing me, it was maybe...lackluster? All the ingredients were there from forbidden romance to action and adventure...but maybe it was the romance was too easy...there was no chase, only mutual obsession. The story progressed slowly at points where I considered stop reading it but it would pick back up and then I would be interested again. I think it could have been a little shorter with more drama and I would have had an easier time with it. But that said, the book was an original premise and I definitely wanted to stick it out until the end to see how it was going to end up.