Title:
The Goddess Test
Author: Aimee Carter
Release Date: April 19, 2011
Paperback: 304 pages
Reading Level: YA
My Copy: Net Galley
My rating: 4 out of 5 wicked stars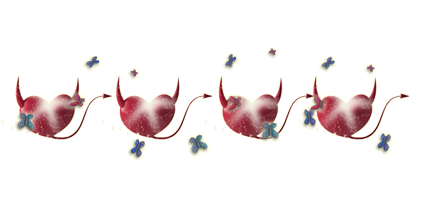 Blurb (from Amazon.com):
It's always been just Kate and her mom—and her mother is dying. Her last wish? To move back to her childhood home. So Kate's going to start at a new school with no friends, no other family and the fear her mother won't live past the fall.
Then she meets Henry. Dark. Tortured. And mesmerizing. He claims to be Hades, god of the Underworld—and if she accepts his bargain, he'll keep her mother alive while Kate tries to pass seven tests.
Kate is sure he's crazy—until she sees him bring a girl back from the dead. Now saving her mother seems crazily possible. If she succeeds, she'll become Henry's future bride, and a goddess.
My quick wicked thoughts...An interestingly unique look at mythology and an unlikely love story.

Why I was tempted to read this...I love mythology, although I don't really remember much about the exact stories...so I am not one to comment on how the story goes with the actual myth...but I think the author twisted this one in just the right way to make it interesting.

Cover thoughts...It is eye-catching

Romance meter...Not so much at first....but it ramps up later. I couldn't tell if Henry was going to be the love interest or not, considering he is Hades and is perceived in the first part of the book as being much older than her. I couldn't tell if it was going to give me the creepy-old-guy factor the rest of the book, but it actually wasn't too bad.

Characters and plot...I liked Kate, she seemed to have a good head on her shoulders and she actually accepting things quite well for someone that thought she was quite average to begin with. Like I already said about Henry...there was a beginning creep-factor with him, but as the story went along and you got to know him...it wasn't too bad. This book was easy to get into and interesting enough to keep my attention and want to get to the end.

The ending...It pretty much ques you up for the next book, which I will definitely be reading. Goddess Interrupted is book two due out February 2012.