Title:
The Near Witch
Author: Victoria Schwab
Release Date: August 2, 2011
Hardcover: 288 pages
Reading Level: YA
My Copy: NetGalley
My Rating: 4 out of 5 wicked hearts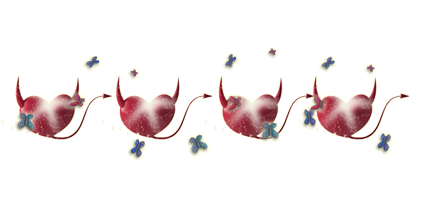 Blurb (from Amazon.com):
The Near Witch is only an old story told to frighten children. If the wind calls at night, you must not listen. The wind is lonely, and always looking for company. And there are no strangers in the town of Near.
These are the truths that Lexi has heard all her life.
But when an actual stranger—a boy who seems to fade like smoke—appears outside her home on the moor at night, she knows that at least one of these sayings is no longer true.
The next night, the children of Near start disappearing from their beds, and the mysterious boy falls under suspicion. Still, he insists on helping Lexi search for them. Something tells her she can trust him.
As the hunt for the children intensifies, so does Lexi's need to know—about the witch that just might be more than a bedtime story, about the wind that seems to speak through the walls at night, and about the history of this nameless boy.
Part fairy tale, part love story, Victoria Schwab's debut novel is entirely original yet achingly familiar: a song you heard long ago, a whisper carried by the wind, and a dream you won't soon forget.
My quick wicked thoughts...a story weaved around old fables that turn out to have some truth to them, a unique and interesting book but it didn't WOW me.
Why I was tempted to read this...i thought the write up about it sounded interesting
Cover thoughts...It isn't final...but the one they have up...I think they can do better :)
Romance meter...Romance is about a 4 out of 5....the interest and attraction starts from the first but the boy is quite mysterious...so it drags a bit until he tells her what is going on with him and his history.
Characters and plot...I liked Lexi...she is a take-charge type of girl with a undeniable love for family. The mysterious aura around Cole kept me interested in him...but something about the book drug for me. It was not uneventful because there was a lot going on, I just didn't have a burning desire to get back to the book, so it took me longer to read. The story was fanciful and unique and I loved how the author wove in town fables that everyone thought were just stories...into something that actually happened. The ending wrapped up nicely so you aren't let hanging, but there were a few things I wish I could have found out! Overall I enjoyed it and I would read more by this author.