Title: Mercy
Author: Rebecca Lim
Release Date: April 2011
Paperback: 288 pages
Reading Level: YA
My Copy: NetGalley
My Rating: 4 out of 5 wicked hearts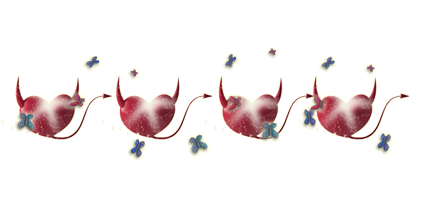 Blurb (from Amazon.com):
Mercy 'wakes' on a school bus bound for Paradise, a small town where everyone knows everyone else's business...or thinks they do. But Mercy has a secret life. She is an angel, doomed to return repeatedly to Earth, taking on a new 'persona' each time she does, in an effort to resolve a cataclysmic rift between heavenly beings. The first of a new series sees Mercy meeting Ryan, an eighteen-year-old whose sister was kidnapped two years ago and is presumed dead. When another girl is also kidnapped, Mercy knows she has to act quickly and use extraordinary powers to rescue her, even if it means exposing her true identity.
My quick wicked thoughts...An interesting read that pretty much keeps you in the dark the whole book...slow to start but hard to put down at the end.
Why I was tempted to read this...I thought the blurb about it sounded good and was something a little different
Cover thoughts...It is pretty good...sorta bland.
Romance meter...Eh...not so much romance as build up for possibly the next book, but anything could happen in the next books, so who knows!
Characters and plot...Mercy has gone from body to body for longer than she can remember and only has brief memories of prior bodies. The blurb says she is an angel but that information was never fully disclosed in the book, so I am hoping to learn more about that in the following book. This book started out slow for me and I had a hard time staying with it...but I am glad I did because the ending was good and had lots of action. You get involved in the storyline and are rooting for Mercy and Ryan to figure out who kidnapped his sister. Mercy and Ryan grow closer but just as they get to a point where the romance would come in....bam..end of book LOL Surprisingly, this didn't bother me (and I am a huge romance buff) because the plot was twisted enough to keep me interested.
The ending...Cliffhanger...but once you start the book and see the way things play out...that wouldn't exactly be a surprise for you. Exile is the 2nd book in the series with a release date of June 9, 2011. It is already on my TBR list!