Title: Betrayal
Author: Lee Nichols
Paperback: 288 pages
Reading Level: YA
My Copy: Book it Forward Tours
My rating: 4 out of 5 wicked hearts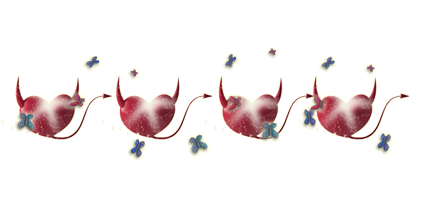 Blurb (from Amazon.com):
Emma Vaile is the most powerful ghostkeeper in centuries. Which is great when she's battling the wraith-master Neos, but terrible when she's flirting with fellow ghostkeeper (and soul mate) Bennett. When ghostkeepers fall in love, the weaker one loses all power, and that's not something Bennett can handle. Heartbroken and alone, Emma tries to lose herself in school with fellow ghostkeeper, Natalie. When a new team of ghostkeepers arrive-one a snarky teen
boy, the other a British scholar-Emma finds solace in training for the battle against Neos. But as the team grows stronger, they are threatened by an unknown force. One they thought was good.
As chilling and page-turning as Deception, this sequel will grab readers and hold them to the last page. No one is safe from suspicion as Emma closes in on the traitor.
My quick wicked thoughts...A worthy follow up to Deception that will keep you looking forward to #3, Surrender out in December 2011.
Why I was tempted to read this...I absolutely loved Deception, there was no question I would read it!
Cover thoughts...Nothing totally wowing, but along the same line as Deception.
Romance meter...Sadly, not as intense as Deception. Bennett and Emma realize they can't be together so there was a lot of time apart...but to spice things up...enter Lukas.
Characters and plot...Emma really grows as a character in this novel once she is separated from Bennett. Emma is really kick-butt in the book and has you rooting for her. The characters all develop well and keep you entertained. I did like this book slightly less than the first one because of the decrease in romance, but it was still a page-turner.
The ending...just like the last book....cliffhanger! Grr...come on Surrender!